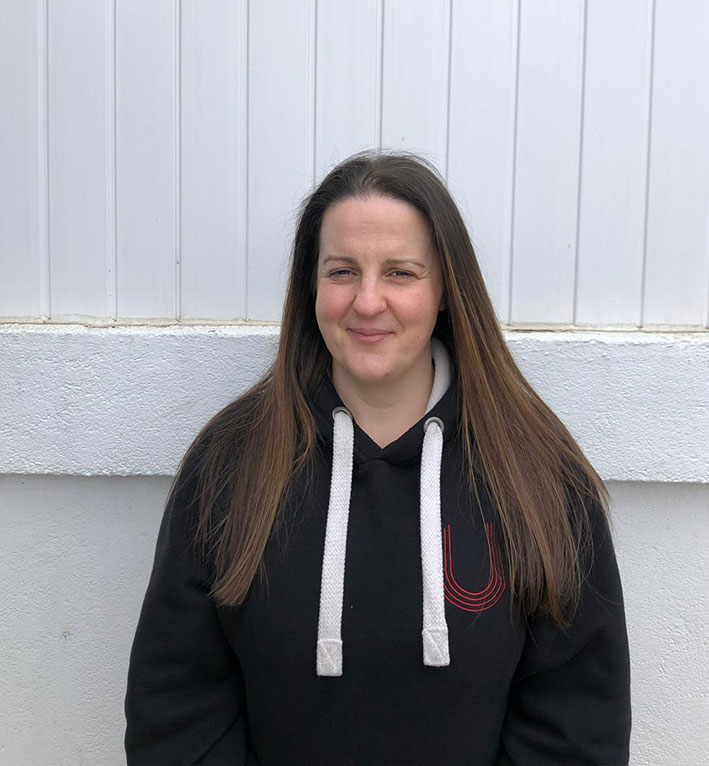 I have been instructing fitness classes since 2015 and I am currently undertaking a Psychology and Sports Degree at Stirling University.  I teach a wide variety of fitness classes including Bootcamp, TRX, Spin, Circuits and Boxfit. I am also a qualified Personal Trainer.

My sporting/fitness passion has always been martial arts and at the age of 10, I was the youngest Karate black belt in Scotland.  I continued my love of martial arts with Kickboxing for nearly 10 years as part of the only all-female team in Scotland. In 2010 I spent a year in China, studying Kung Fu at a Chinese martial arts academy.

I love the buzz and energy that comes with teaching fitness classes and I believe exercise should be fun and enjoyable but also challenging.  I strive to create a safe, friendly and motivating atmosphere for people to come and train.

I love being able to fuse martial arts with fitness and bring something a little different to people. Whilst there are many benefits of taking part in boxing training, such as developing fitness, strength, and flexibility, my favourite is that it helps to stimulate your mind and boost your self-belief.  I love that after only 45 mins you can feel empowered and ready to take on the world and I aim to enable everyone to leave feeling this way. Whilst both men and woman attend my classes, I relish inspiring women to feel super strong and healthy both physically and emotionally.